The Original Round Rattan Basket Bag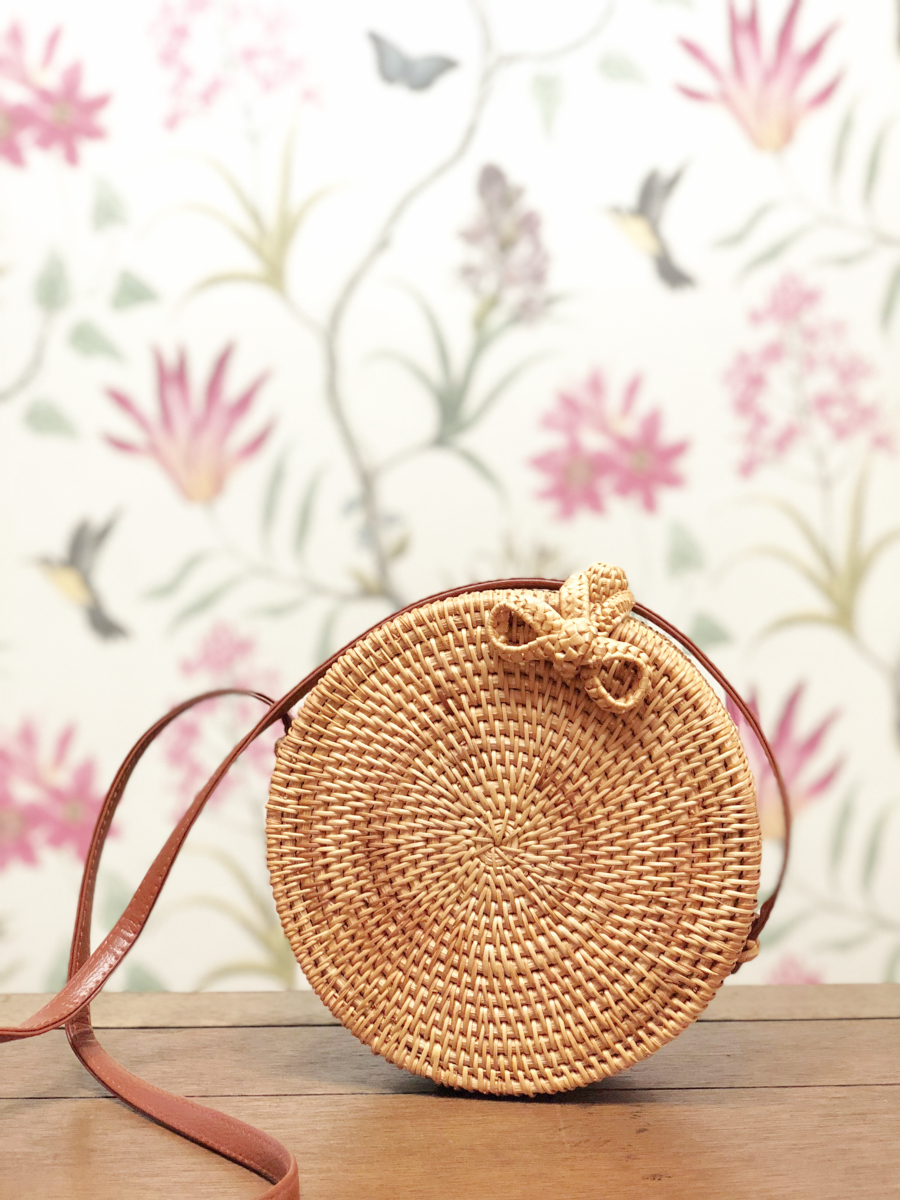 The Original Round Rattan Basket Bag
This is The Original Round Rattan Basket Bag from Bali, Indonesia. Comes with a bow style hook & eye closure.
Round Rattan Basket Bag with solid black lining, leather strap and a unique hand woven pattern. Each bag is handmade and thus no two bags are the same and may vary slightly in size and detail due to the nature of the handmade process.
Size Approximately 8" Round, strap drops approximately 19"
FINAL SALE.
Handmade in Bali, Indonesia
Order yours now! Or shop our other bags HERE!
sale
IF OUT OF STOCK, YOU CAN GET ON THE WAIT LIST